Athanasia & Jonathan
Ath & Jon's Melbourne wedding was the epitome of elegance.
"WOW! Guys, I cannot stop looking at these! Every single photo is better than the next, so much emotion in every single photo. Again, and I will keep saying it to guys and to the whole world, you two are a dream team and made our day extra special. It was so nice to have young, cool, individuals photograph us on our special day. Thank you again; I can't believe how quick you guys have edited these. Much love."
- ATH & JON
Athanasia & Jonathan's Melbourne Wedding was the epitome of elegance. The ceremony set in the stunning grounds of Como House and reception at Carousal, Albert Park. Originally hoping to hold their wedding celebration on a small Island in Greece, but needing to change to accommodate the family they decided to bring the European vibe to Carousel and they did!
Athanasia wore a never been done before Cappellazzo Couture Gown which she Sonia Cappellazzo created together, along with her mum and sister. Athanasia's custom gown was inspired by her ballerina background; the pink, perfectly hand-died by Sonia.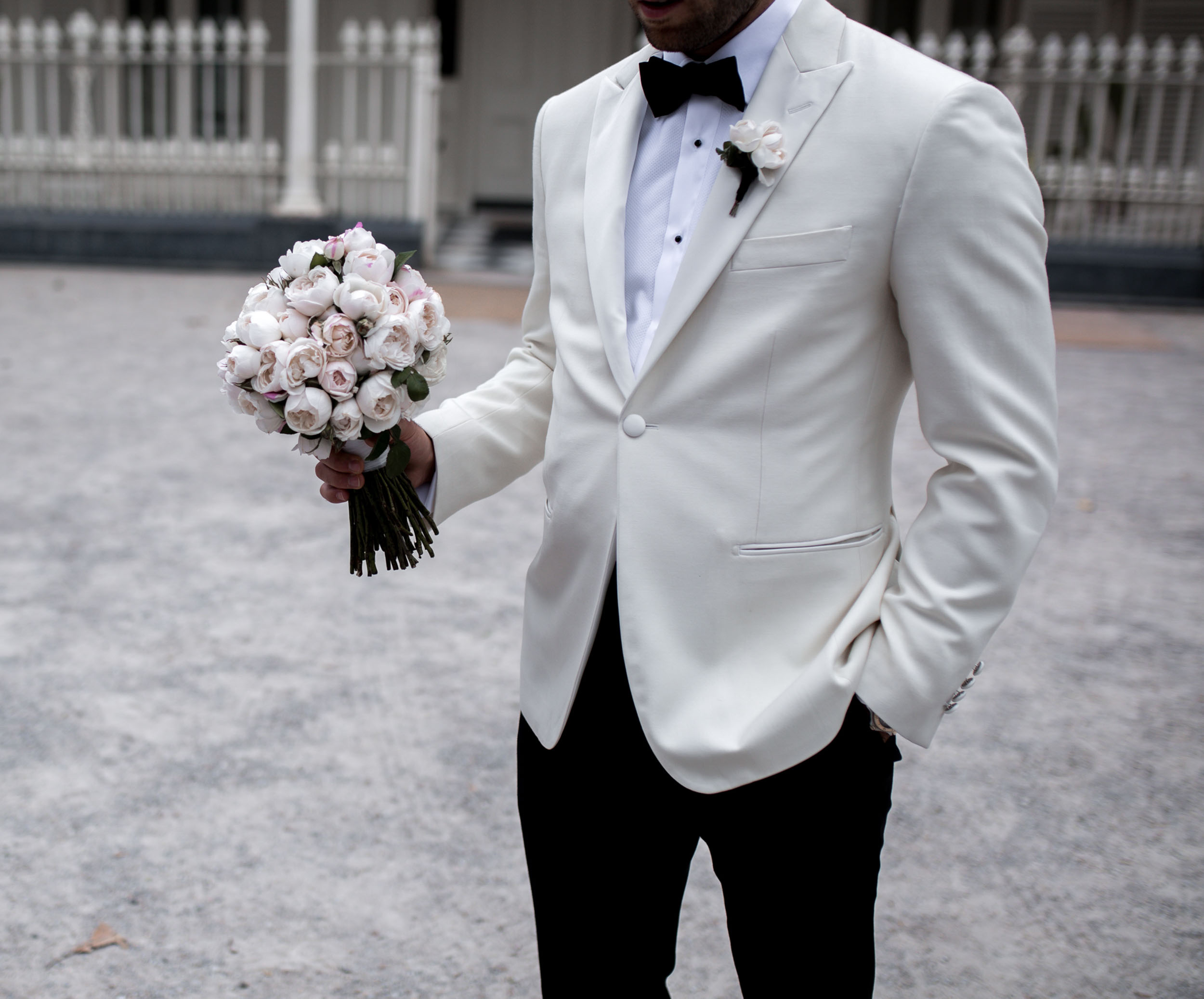 Jonathan wore a classic Oscar Hunt suit paired with Hugo Boss shoes.
On this magical day, heartfelt emotions glittered in the eyes of Athanasia & Jonathan's loved ones. So many captivating moments unfolded right before us. Adding to the beauty of these sensory experiences we were warmly welcomed as family, leaving us with full hearts and sore faces from all the smiles.
Words aren't enough; let the images guide you through the day that was Athanasia & Jonathon's Wedding Day.
Athanasia carried a stunning posy of blush and white peonies created by the talented Brett Matthew John.